This past week or so, I had a lot of crazy things happen: a friend was in the hospital, a coworker's baby died, and 3 papers and a lab report due this weeks. Because of that, I've been somewhat absente. I'm actually at my parent's house now, looking like a schlub.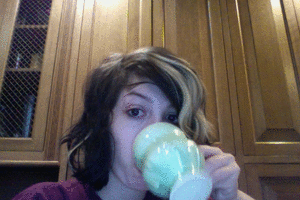 I will post something tonight though, so IT'S COMING. I also got Invisalign after having my braces taken off too early in High School, so my teeths hurt.
LOTS OF COMPLAINING IN THIS POST.